RM120
Value

RM

130
Discount

8

%
You Save

RM

10
New Deal
0
01
1 more needed to get the deal
Time left to buy

No Limit
The Fine Print
Redemption begins on
Jun 29, 2015
. Expires
Oct 31, 2016
.
Stay Period: 29 June 2016 - 31 October  2016
Min 3 days prior booking required. Bookings subject to availability
Amendments must be made at least 7 days prior to confirmed booking date.
Rate quoted are in Malaysian Ringgit and inclusive 6% GST and 10% Service charge
Printed Groupasave voucher is required at check in
See the rules that apply to all deals
Read the Deal FAQ
for the basics.
Highlights
Including breakfast for 2 PAX
Check In : 1.00pm
Check out : 12.00pm
Extra bed are not available for this room
Free Wi-Fi
Description
Designed for both business and leisure travel, Miri Hotel is ideally situated in Miri; one of the city's most popular locales. From here, guests can enjoy easy access to all that the lively city has to offer.
Miri Hotel provides impeccable service and all the essential amenities to invigorate travelers. This hotel offers numerous on-site facilities to satisfy even the most discerning guest.
There are 60 rooms in this hotel, all of which exude an atmosphere of total peace and harmony. Besides, the hotel's host of recreational offerings ensures you have plenty to do during your stay. Miri Hotel is your one-stop destination for quality hotel accommodations in Miri. A selection of Chinese and local cuisine is served in King Yung Seafood Restaurant.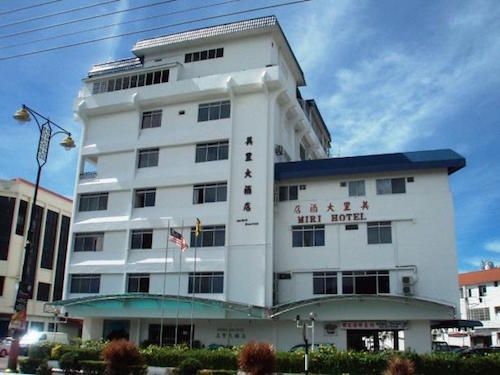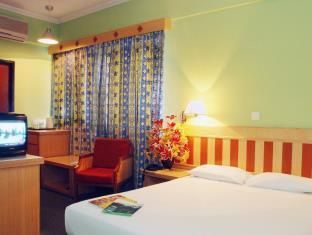 Merchant Info:
085-421212
No. 47, Brooke Road, Miri
Miri
,
Sarawak
98000
Location:
View Larger Map
1

Everyday, a new discount is featured on GroupASave.

2

Buy the voucher and we'll email you when it's ready (minimum number of buyers reached).

3

Show the voucher to redeem your discount.
Learn More
Check out our FAQs - you might find the answer you need!
If you have any other questions, get in touch with us:
Write to us
Get Your Business on GroupASave!
If you have a good business and would like to be featured on GroupASave,
contact us:
Send Suggestion
GroupASave, Business For You
Learn More