RM100
Value

RM

100
Discount

0

%
You Save

RM

0
The Fine Print
Redemption begins on
Aug 30, 2016
. Expires
Sep 30, 2016
.
For more information contact : 016-8735301 (Peter Lau)
Read the Deal FAQ
for the basics.
Description
Groupasave Webpage
Designed to become the regional market leader in providing business solutions
Group buying website offering daily discounts of up to 90%on the local business in your city.
Everyday we will be featuring a new discount on our site be it food & drinks, beauty & health, travel & hospitality, entertainment and many more.
We consider GroupASave as a hub and revolutionary way to discover your city by grabbing huge discounts
We also provide Adertisement , Deal, Information and Job Vacancy at GroupASave Mobile Apps.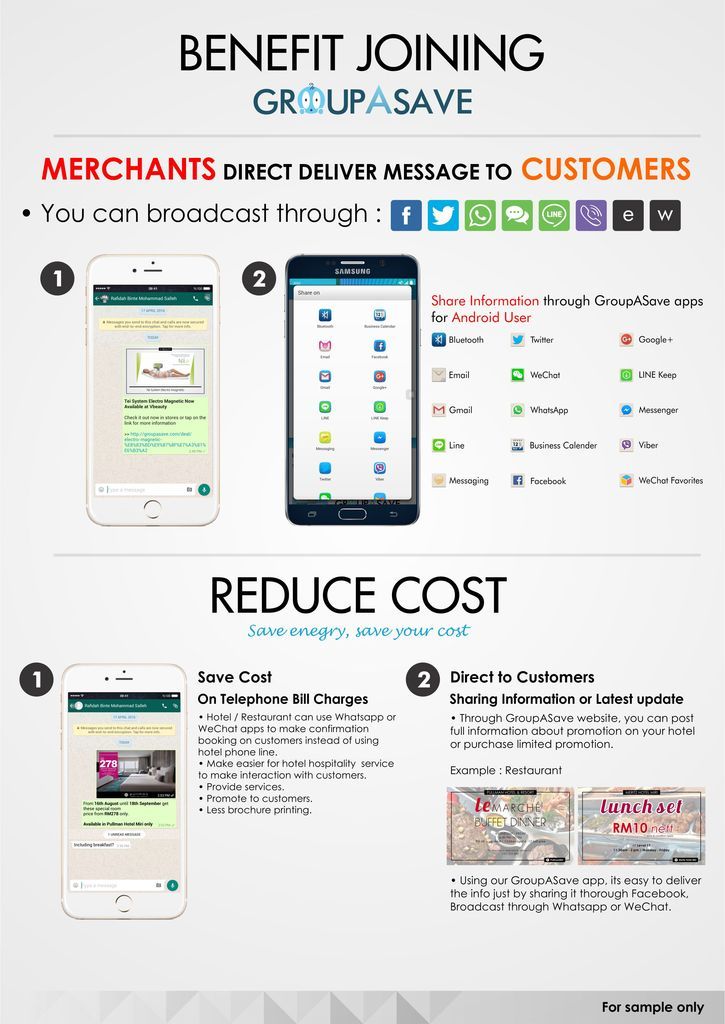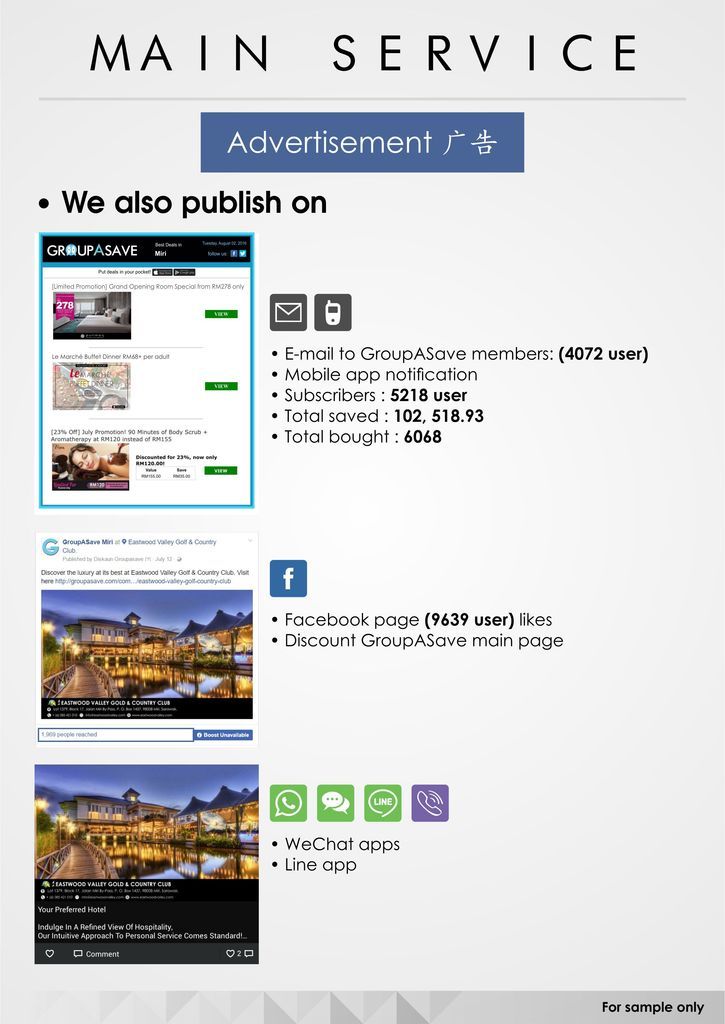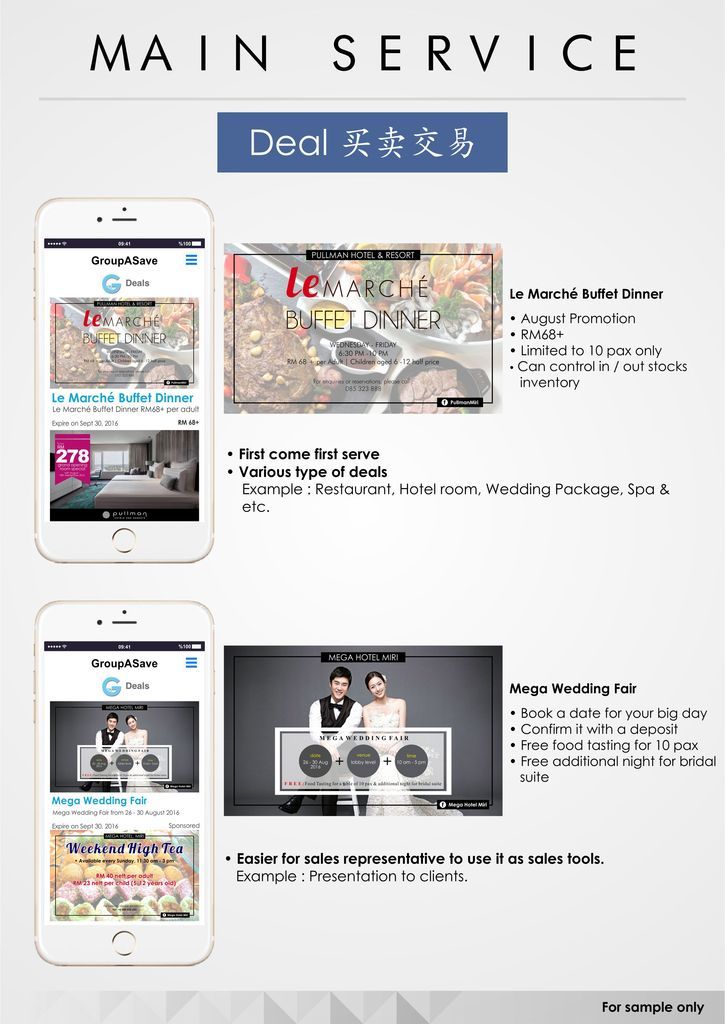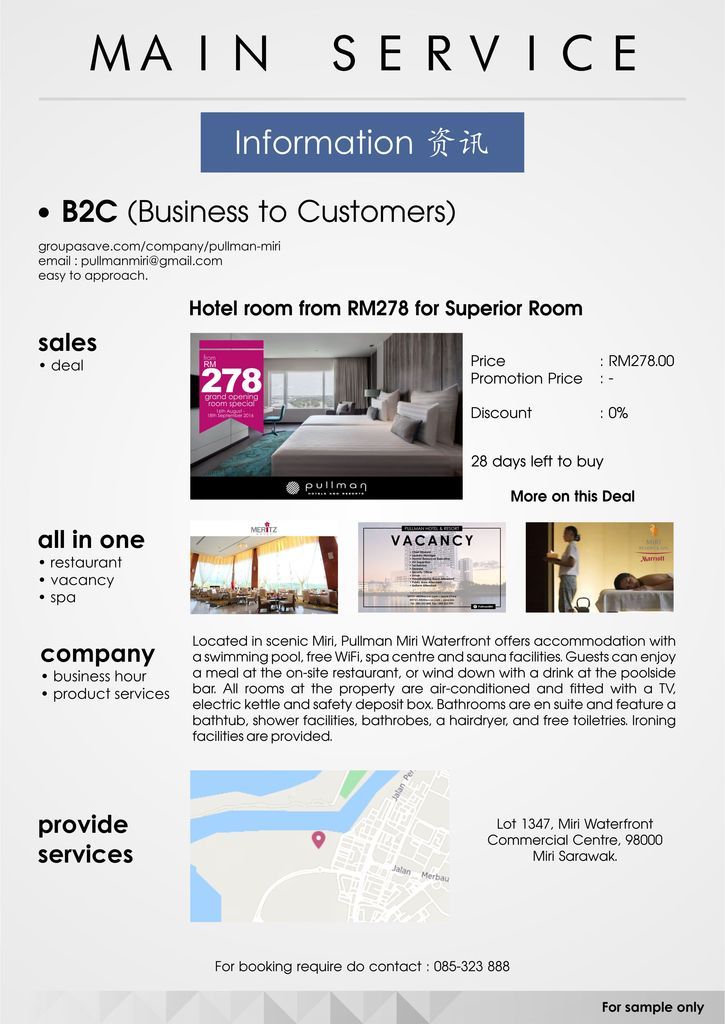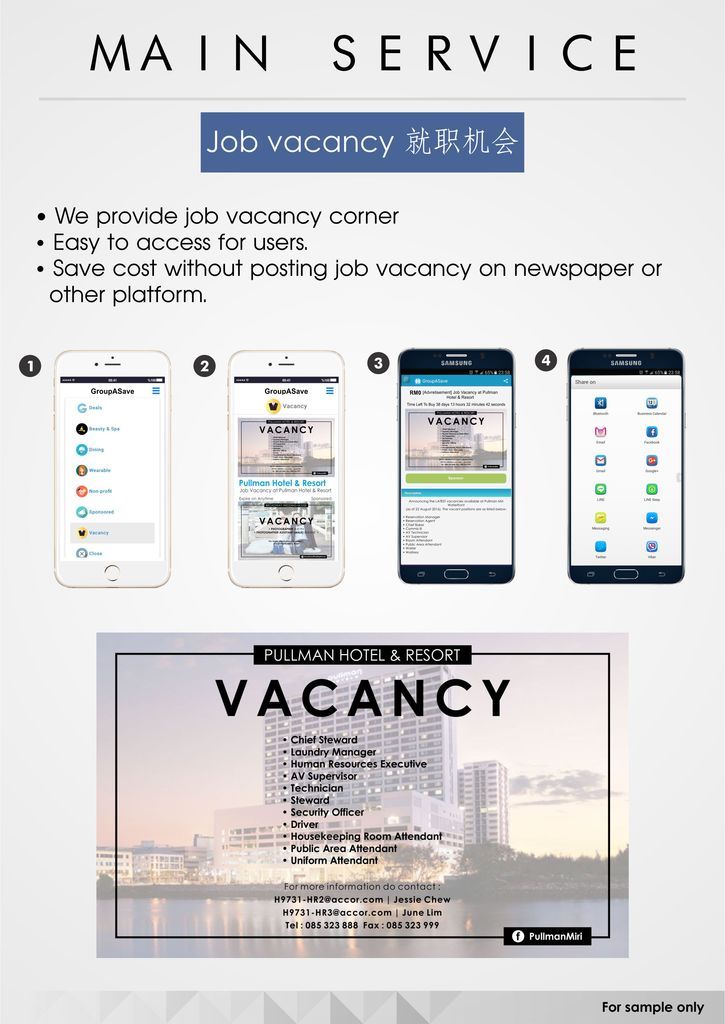 Merchant Info:
http://groupasave.com
0138885301
Lot 1820, Jalan Krokop Utama
Miri
,
Sarawak
98000
Location:
View Larger Map
1

Everyday, a new discount is featured on GroupASave.

2

Buy the voucher and we'll email you when it's ready (minimum number of buyers reached).

3

Show the voucher to redeem your discount.
Learn More
Check out our FAQs - you might find the answer you need!
If you have any other questions, get in touch with us:
Write to us
Get Your Business on GroupASave!
If you have a good business and would like to be featured on GroupASave,
contact us:
Send Suggestion
GroupASave, Business For You
Learn More