RM0
Value

RM

0
Discount

0

%
You Save

RM

0
New Deal
0
01
1 more needed to get the deal
Time left to buy

No Limit
The Fine Print
Redemption begins on
Mar 03, 2017
. .
Date : 14th May 2017
Venue : Marina Park City
Flag Off : 6.15 AM
Assembly Time : 5.45 AM
Read the Deal FAQ
for the basics.
Highlights
Entittlement
Ultron Tee
Finisher Medal
Water Proof Bib
Refreshement 
Doorgift
E-cert
Description
Larian Bomba Ke-3
Date : 14th May 2017
Venue : Marina Park City
Fee : Early Bird - RM 55.00/pax , Normal Rate - RM 65.00/pax
Flag off : 6.15am
Assembly Time : 5.45am
Walk in register : a) Share Tea, Boulevard Commercial Centre

b) Pejabat Zon 6, Balai Bomba dan Penyelamat Lopeng
Online Register : http://bulatanparkrunnersclub.com/larianbomba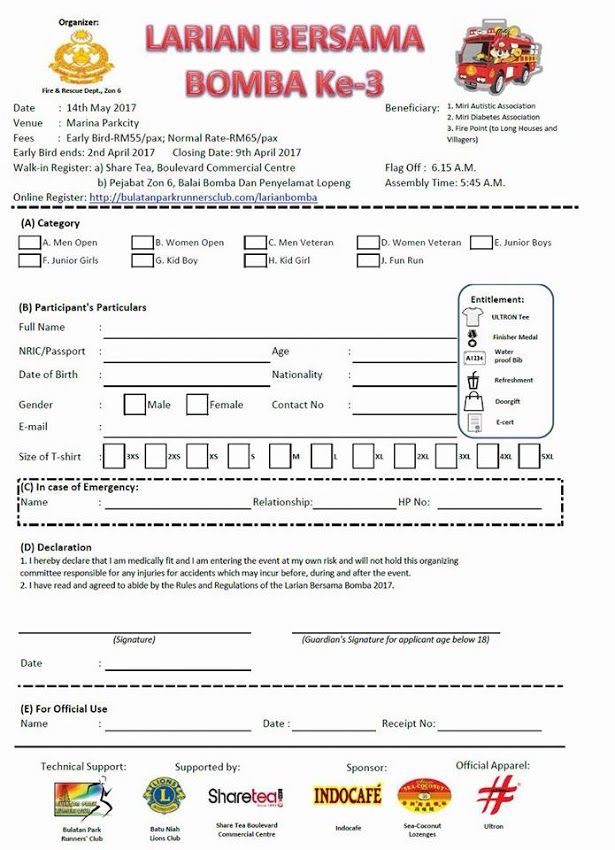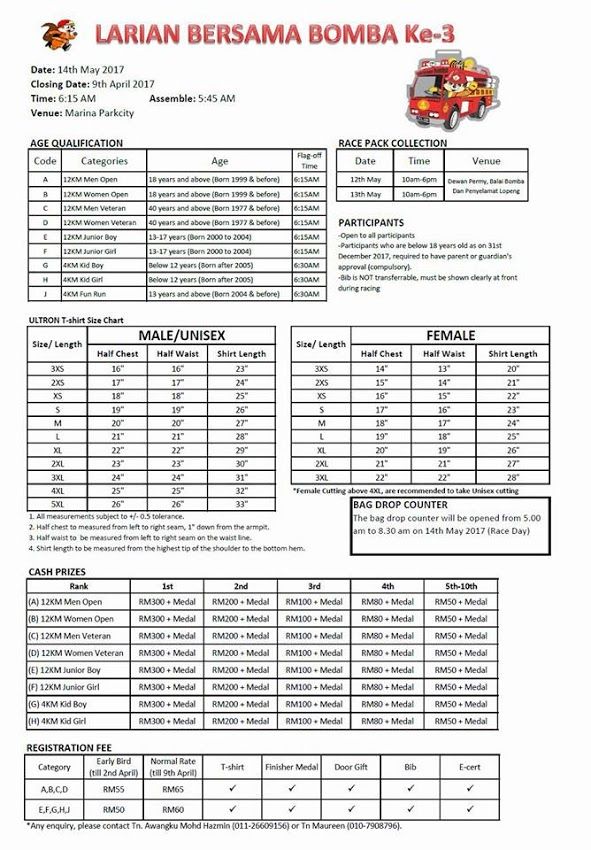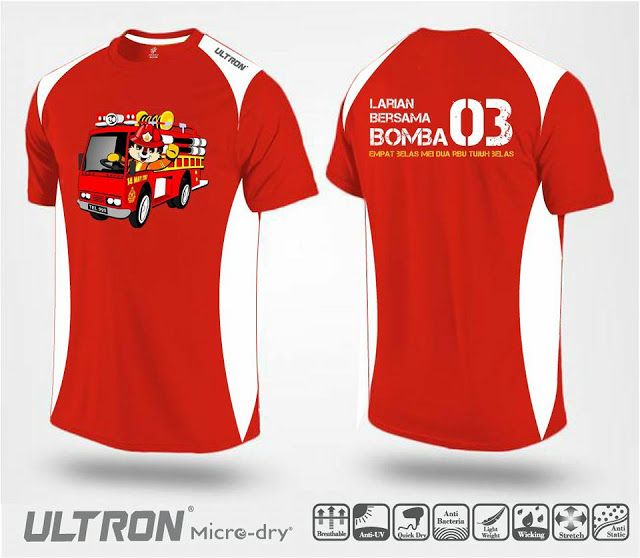 Merchant Info:
085420972
Jalan Miri By Pass
Miri
,
Sarawak
98000
Location:
View Larger Map
1

Everyday, a new discount is featured on GroupASave.

2

Buy the voucher and we'll email you when it's ready (minimum number of buyers reached).

3

Show the voucher to redeem your discount.
Learn More
Check out our FAQs - you might find the answer you need!
If you have any other questions, get in touch with us:
Write to us
Get Your Business on GroupASave!
If you have a good business and would like to be featured on GroupASave,
contact us:
Send Suggestion
GroupASave, Business For You
Learn More