RM102
Value

RM

119
Discount

15

%
You Save

RM

17
New Deal
0
01
1 more needed to get the deal
Time left to buy

No Limit
The Fine Print
Redemption begins on
Jun 29, 2015
. Expires
Oct 31, 2016
.
Stay period: 29 June, 2016 – 30 October 2016
Min 3 days prior booking required. Booking subject to availability
Min 2 days changing the date
Including Breakfast
Amendments must be made at least 7 days prior to confirmed booking date.
No refund or cancellations allowed upon confirmation of bookings
Rate quoted are in Malaysian Ringgit and inclusive 6% GST and 10% Service charge
No charge for children under 11 years old
Printed Groupasave voucher required at check in
Extra bed availble on request at RM28
See the rules that apply to all deals
Read the Deal FAQ
for the basics.
Highlights
Free Wifi
All rooms with private bath and shower, IDD telephone, colour TV with in house video program
Banquet and Meeting facilities
Coffee House & Rainforest Restaurant serving local and western cuisines.
Reservation held till 6.00pm unless notified of late arrival
Check Out time : 12.00pm
Description
2-STAR HOTEL WITH BUDGET ROOM RATES
Pacific Orient Hotel is a 66 rooms hotel, situated at the heart of Miri City's business and shopping district within easy access to all areas of the city.
Two major shopping centres namely Imperial Mall and Bintang Plaza, Eateries, Miri Handicraft Centre and "Night life Outlets" are within walking distance of the Hotel.
The Luak Bay Esplanade beach, the Petroleum Museum and the famous Oil Well No. 1, the "Grand Old Lady" are a short drive away.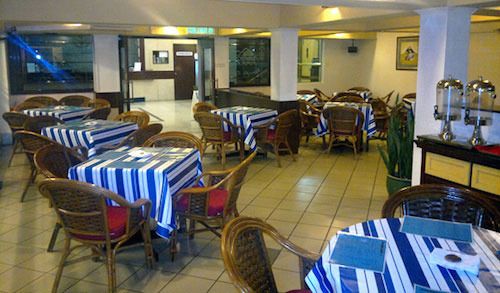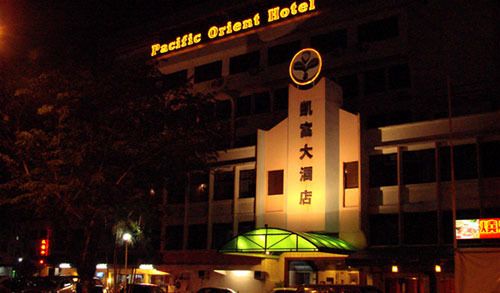 Merchant Info:
http://www.pacificorienthotel.com
085-413333
49, Jalan Brooke
Miri
,
Sarawak
98000
Location:
View Larger Map
1

Everyday, a new discount is featured on GroupASave.

2

Buy the voucher and we'll email you when it's ready (minimum number of buyers reached).

3

Show the voucher to redeem your discount.
Learn More
Check out our FAQs - you might find the answer you need!
If you have any other questions, get in touch with us:
Write to us
Get Your Business on GroupASave!
If you have a good business and would like to be featured on GroupASave,
contact us:
Send Suggestion
GroupASave, Business For You
Learn More